2020 MNSHA Convention
April 3-4, 2020
St. Cloud River's Edge Convention Center
St. Cloud, Minnesota
Highlighted Presenters

Keynote
Ahmed Ali is a graduate of Minneapolis Public Schools, and an engaging public speaker. Mr. Ali has cerebral palsy and uses an augmentative and alternative communication (AAC) device to share his inspiring wisdom and knowledge.

Phonological Disorders
Gregory Lof, PhD, CCC-SLP, is professor emeritus in the Department of Communication Sciences and Disorders at the MGH Institute of Health Professions in Boston. His research, teaching and clinical interests deal with children who have speech sound disorders and how to effectively use evidence to guide practice. Dr. Lof has been the topic coordinator for speech sound disorders for the American Speech-Language-Hearing Association Conventions and has served on 10 ASHA Convention Program Committees.

ASHA
Arlene Carney, PhD, CCC-A, vice president for standards and ethics in audiology, received her Master of Arts degree in audiology from the University of Massachusetts and her Doctor of Philosophy degree in speech and hearing sciences from the University of Minnesota. She was the director of the Center for Childhood Deafness at Boystown National Research Hospital and co-director of the cochlear implant team. Currently, Dr. Carney is a professor emeritus at the University of Minnesota.
Presentations to Look Forward To:
Dyslexia
Accent Modification: Providing Ethical and Comprehensive Services
An Organized Collection of Free Online AAC Tools For You!
Augmentative Communication Coaching to Enhance to Student Success (ACCESS) Model
Autism & Apraxia: Assessment and Treatment From a PROMPT Perspective
Forums: Advocacy, Healthcare, School and Student Issues
Gender Identity and Sexual Orientation of Individuals With ASD
Instrumental Video Swallow Assessments- WHY? WHAT? WHICH? MBSS or FEES?
Interprofessional Practice and Interprofessional Education Between Speech-Language Pathology and Special Education in Taiwan
Just Quit it Already! – Treatment of the Irritable Larynx
Pediatric Aerodigestive Clinic: A Multidisciplinary Approach
Pre/Post Evaluation and Treatment of Dysphagia in Head and Neck Cancer
Social Communication Intervention for Toddlers and Preschoolers With Autism
Student Supervision: Leadership From the Trenches
What is Burnout and Why Talking About it Matters: Real Conversations About the not so Pretty Parts of a Successful Career
Adult Neurogenic
Augmentative and Alternative Communication
Full abstracts coming soon.
MNSHA Meet-Up | Friday, April 3, 6:00 pm
Join your fellow colleagues for an evening of laughs, stories and networking!
Olde Brick House
102 6th Avenue S
St. Cloud, MN 56301
Continuing Education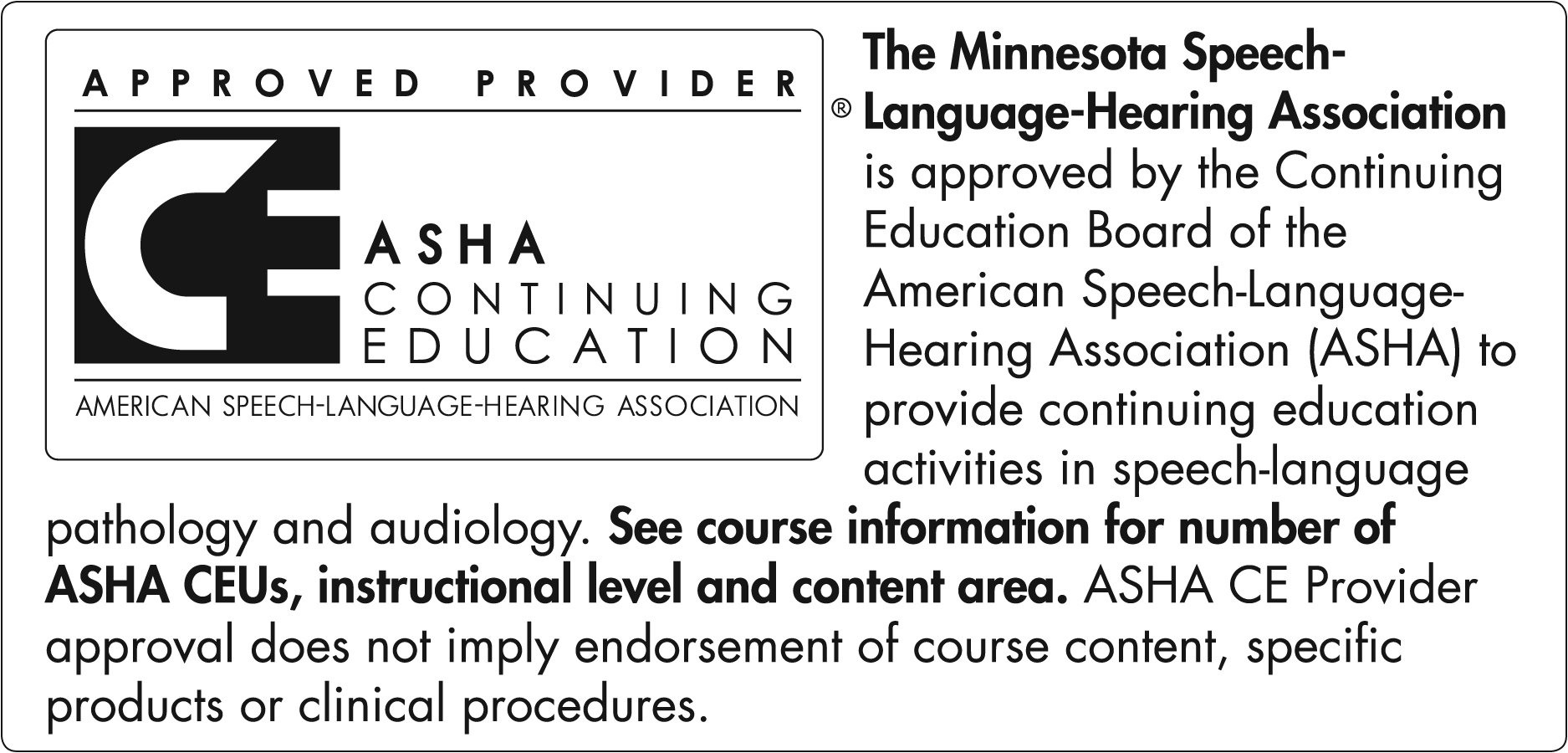 This program is offered for up to 1.35 ASHA CEUs (Various levels; Professional area).
Things to Remember…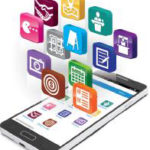 Convention Pathfinder
Session and presenter information conveniently located on your phone or electronic device. Watch for details. For easy access to Convention information and to minimize your data usage while onsite, you are encouraged to download the Pathfinder prior to arriving.

Online CE Reporting | Watch for Details!
No more standing in line to turn in your paperwork. Report Your Continuing Education Hours for ASHA or Just for MNSHA Record Keeping Using the new Online CE Reporting System. It's Fast, Easy and Electronic, Saving You Time!