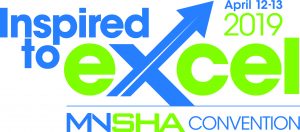 2019 MNSHA Convention
April 12-13, 2019
Bloomington, Minnesota
Special Presentations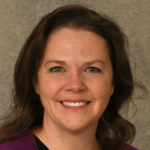 Katheryn Boada, MA, CCC-SLP
Keynote – ASHA Advocacy, Leadership and Volunteerism
Speech Sound Disorders and Dyslexia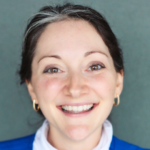 Michelle Dawson, MS, CCC-SLP
Chasing the Swallow: Best Practices for EI Pediatric Dysphagia
Best Practices in Early Intervention With Down Syndrome
Continuing Education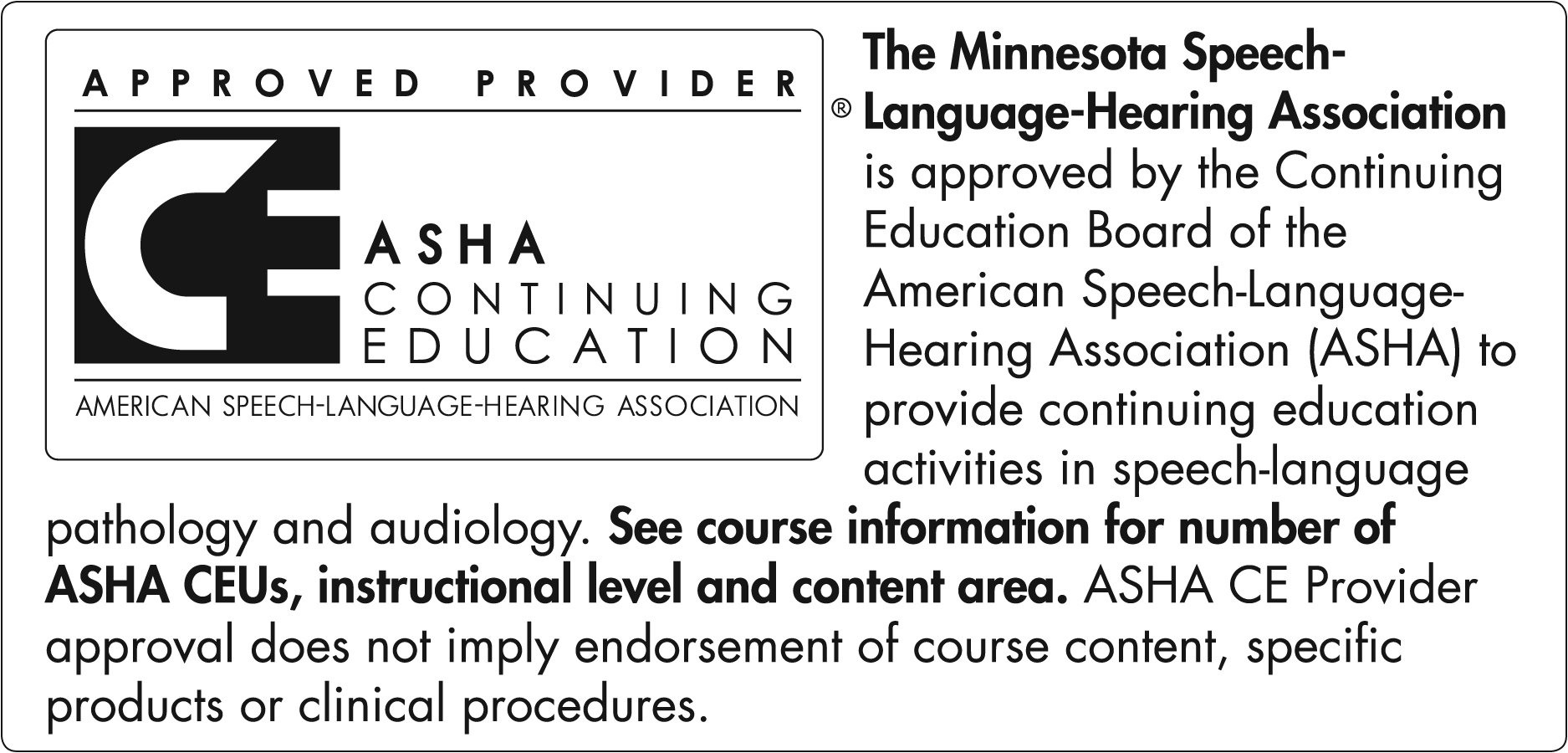 This program is offered for up to 1.3 ASHA CEUs (Various levels; Professional area).
Things to Remember…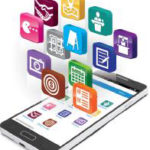 Convention Pathfinder
Session and presenter information conveniently located on your phone or electronic device. Watch for details. For easy access to Convention information and to minimize your data usage while onsite, you are encouraged to download the Pathfinder prior to arriving.

Online CE Reporting | Watch for Details!
No more standing in line to turn in your paperwork. Report Your Continuing Education Hours for ASHA or Just for MNSHA Record Keeping Using the new Online CE Reporting System. It's Fast, Easy and Electronic, Saving You Time!